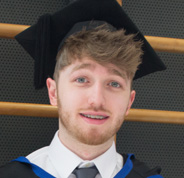 Josh Toan
Hi, I'm Josh, I am a highly creative and enthusiastic individual with a passion for UX Design. As a graduate of Interaction Design I have a firm understanding of the fundamentals of UX Design. This, coupled with my love for illustration, has afforded me to work on some really fun projects.

I believe in putting the user at the forefront of my designs, adopting an iterative design process and crafting fluid and enjoyable experiences.

I have always aspired to create things that fuel the imaginations of those who interact with them, in the same way that the works of my favourite artists and directors have fuelled my imagination for as long as I can remember.